Our Top Memes Of 2017
We can't help it – we're geeks. We love a gif, we love an emoji, we love a meme – it brightens our day! Here are our top memes of 2017.
Winona Reaction Faces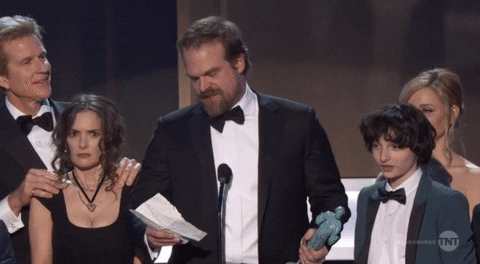 Bristolian Brenda
Brenda had the best reaction to the election news.
Trump Drawing Meme
.@TIME thanks anyway pic.twitter.com/MUBIESgAvm

— Trump Draws (@TrumpDraws) November 26, 2017
Beyonce Ordering Food
"I actually invented Lemonade so it should be free." pic.twitter.com/k8Yq3aGTLa

— blaria. (@Keelectric_Lady) April 27, 2017
Will And The Fresh Prince Of Bel-Air Have A Lot In Common
Gorilla Ted Talk
The only TED Talk I'd pay to see pic.twitter.com/vVSE0Oh5e7

— Patrick Monahan (@pattymo) June 25, 2017
Emoji Sherif
⠀ ⠀ ⠀ ⠀

howdy. im the sheriff of train emojis. whys there so many train emojis.

— SCP-1471 fan accou (@DOGGEAUX) July 7, 2017
The Salt Bae Phenomenon
When your life's a mess already filled with crippling anxiety and depression yet you sprinkle some procrastination for decor pic.twitter.com/OjzGqSoi5o

— mans (@mansourjibrahim) January 8, 2017
Who Loves Avocado?
Eat, Laugh, Drink, Dance, Eat… Did I Say Eat?
#TrueStory #ChristmasMemes pic.twitter.com/5EYND3Igbo

— Hollywood Tattle (@HollyTattle) December 27, 2016
Wishing everyone the Merriest Christmas from us at Clik!